FAYWAY defines their commitment with workplace surveys which helps to understand what suits and what doesn't or what strategy succeeds and what doesn't and what next we can do to enhance the existing strategies implemented.
CONDUCTED US WORK SURVEY 2021
As per the survey, US workers must get back to a better working environment, whereas they can keep the advantage of adaptation and admittance to secure a workplace that they were happy with while on telecommuting. 
During Covid-19 outbreak, Our workers were connected on telecommunications while being in Fayway at the time survey was conducted. Although working remotely while on telecommunications is quite different from the actual working environment. As per the further planning, the information this gathered will help us to examine the work culture and the required changes to be considered after the pandemic gets over.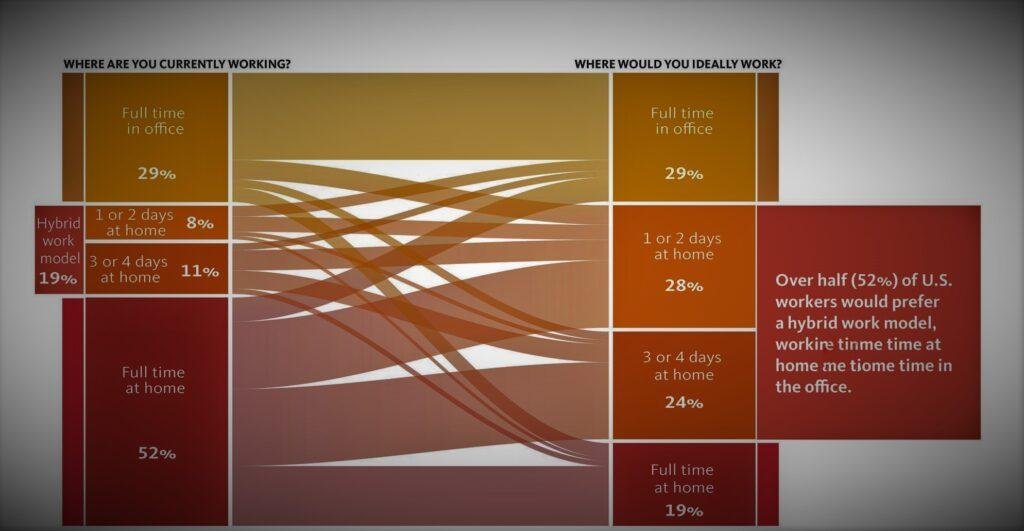 FRANCE WORKPLACE SURVEY 2021
We have also analysed the outcome of remote working for the workers in France and the conditions they got back in the normal environment. The workers are more likely to prefer at the workplace with the minor required changes. This minor adaptability conveys the benefits that can be accessed by the specialists. As per our France survey, the workers want their organisation to give them more freedom on telecommuting.
As our survey says,our workers are more happy with the freedom of telecommunication given in the Fayway and that is the simplest way to connect the team together at the workplace.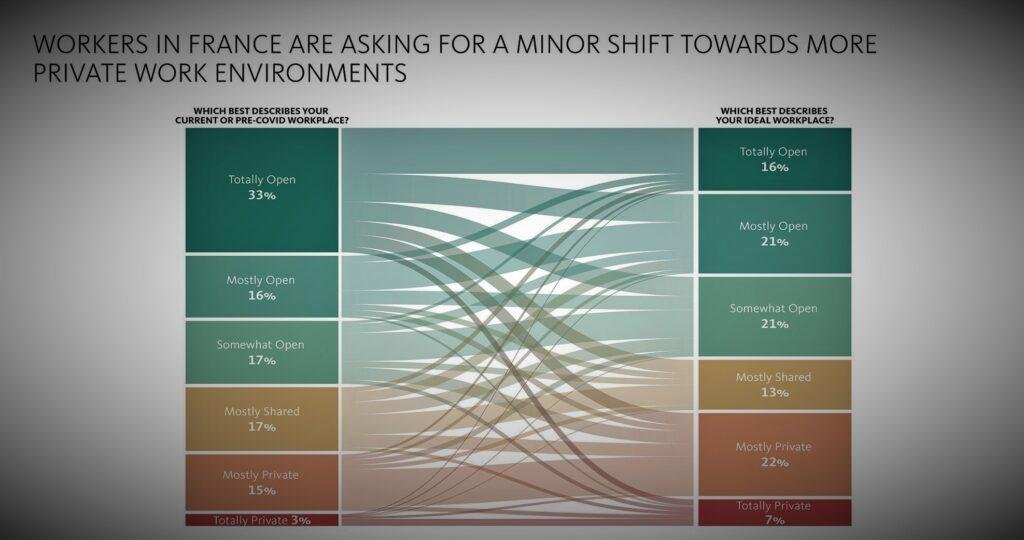 A UK professional looks at the picture in a broader way.  Almost 2/3rd of the UK professionals want a blend of work from home, office and workplace profile. Only 12% seeks to have full-time work from home. 
Do you know why UK professionals look forward to a mixed profile? Connecting with the team over face-to-face communications and telecommunications clear the mistakes and misunderstandings. With the mix model, companies offer more flexible mindsets, growth, more grown towards new and innovative ideas and more engaged towards work at the ease of their home.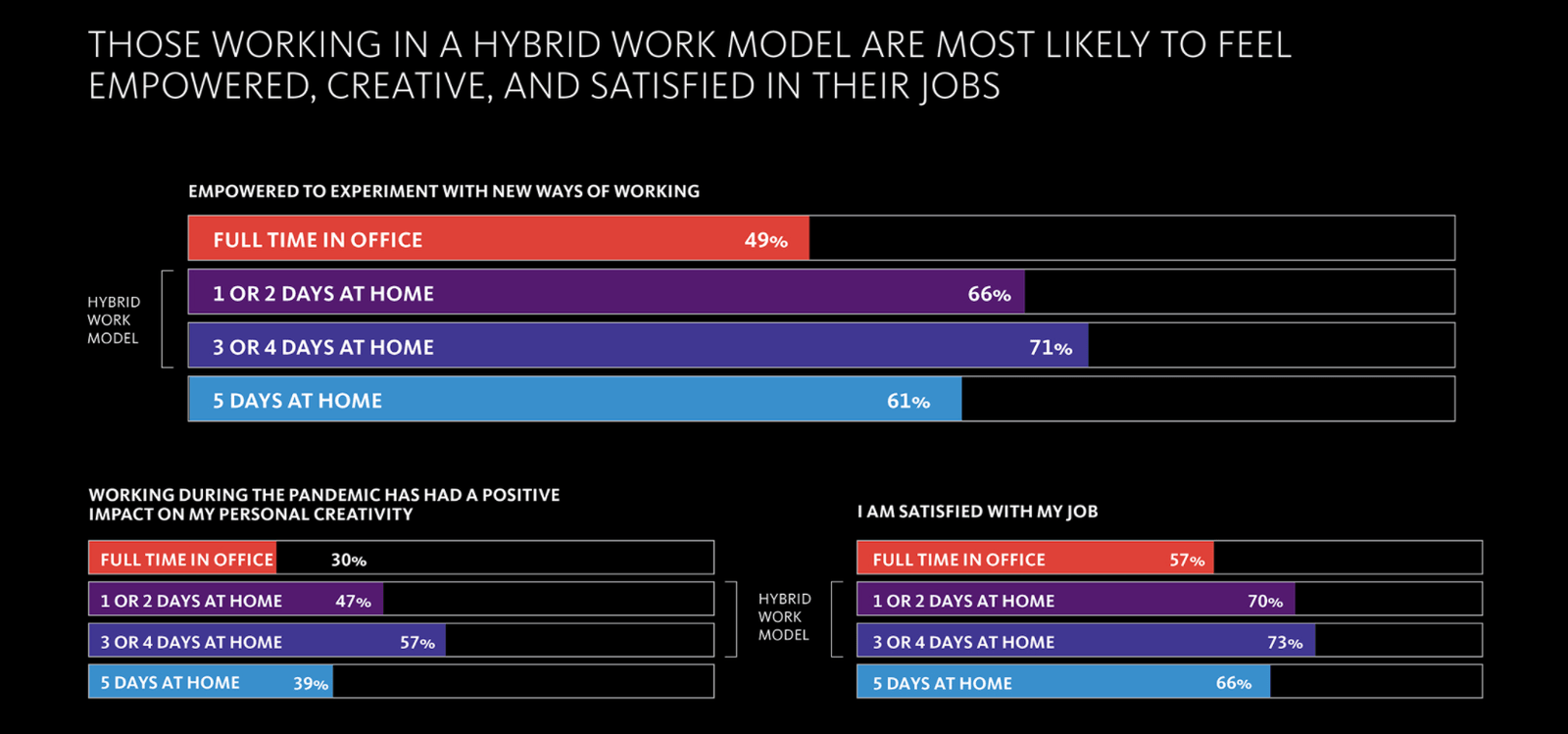 JAPAN WORKPLACE SURVEY 2021
Japanese workers are not satisfied with their workplace conditions. It is because of the low working conditions there. 
In Japan, low working quality and challenging working environment, work adequacy are the major concerns of unsatisfactory working conditions there. 
No execution and experience is being utilized there as done in Japan's neighbouring countries: UK, US, Germany. 
Also, laborers in Japan are less portable than other countries across the world. They utilise 75% of their working potential and even in the inadequate working conditions there. Whereas the US workers invest only 68% of their total potential in a whole day. Still Japan workers do not have the adequate working conditions over there.
Any Query, Please Contact Us: